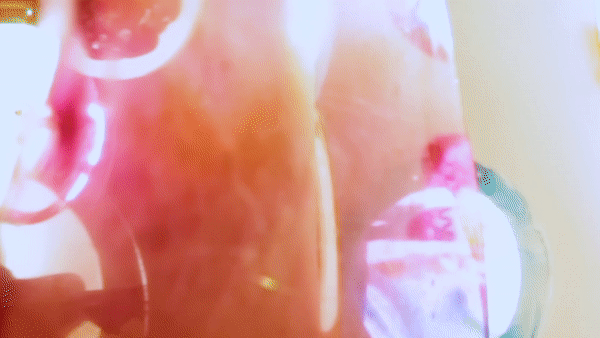 Mirage Machine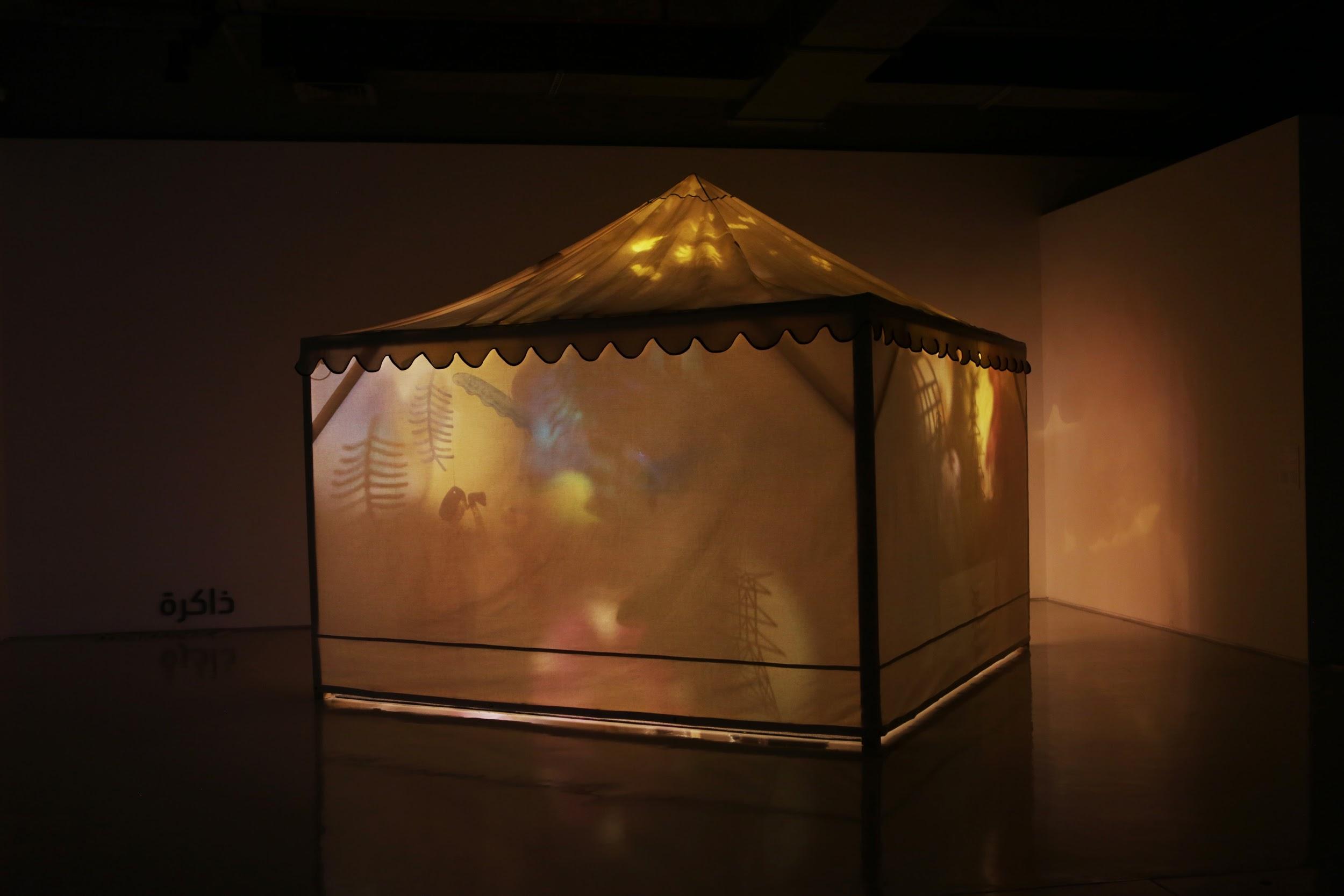 Mirage Machine
Mirage Machine
Mirage Machine (Video)
Disco Fata Morgana (Sand Drum)
Searching for a Fata Morgana
Searching for a Fata Morgana
Searching for a Fata Morgana
Searching for a Fata Morgana (Video)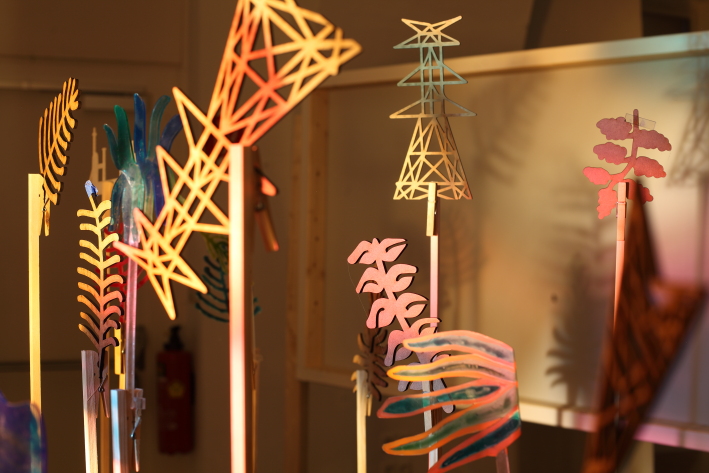 Searching for a Fata Morgana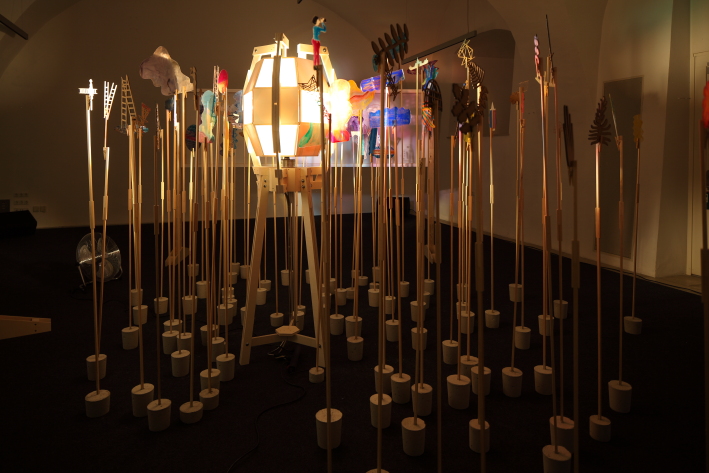 Ghost Ship Float
Ghost Ship Float
Ghost Ship Float
Hot Pot Sauna Cart
Hot Pot Sauna Cart
Hot Pot Sauna Cart
Hot Pot Sauna Cart
Nonesuch Tales of Ardea Herodias
Nonesuch Tales of Ardea Herodias
Nonesuch Tales of Ardea Herodias (Video)
Sauna/Theater
Sauna/Theater
The Séance
The Séance
The Séance
First Contact
Made by Qatar
Made by Qatar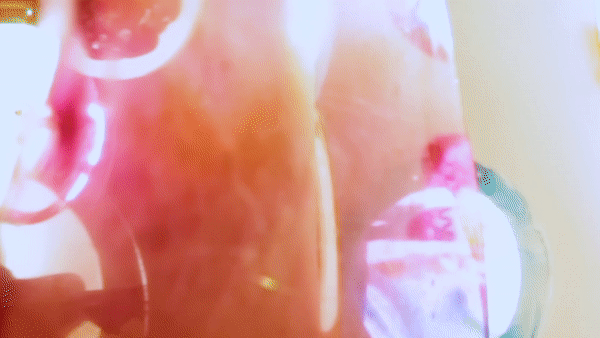 Mirage Machine
2018Ink on acrylic, canvas, wood, lamps, motors, fans118"x118"x118"Created during Qatar Museum's Fire Station Artist-in-Residence Program, Doha, Qatar, September 2017- July 2018. Mirage Machine attempts to recall the memory of a lake in the desert. The installation speaks to the mutability of memory and place and the experience of living in Qatar as an expatriate.The work was exhibited in "Dual Inspiration" at the Garage Gallery in July 2018 as well as in "States of Transformation," Qatar Contemporary Art and Photography at the Manege Central Exhibition Hall in St. Petersburg, Russia, December 2018. It is currently held in the collection of Qatar Museums.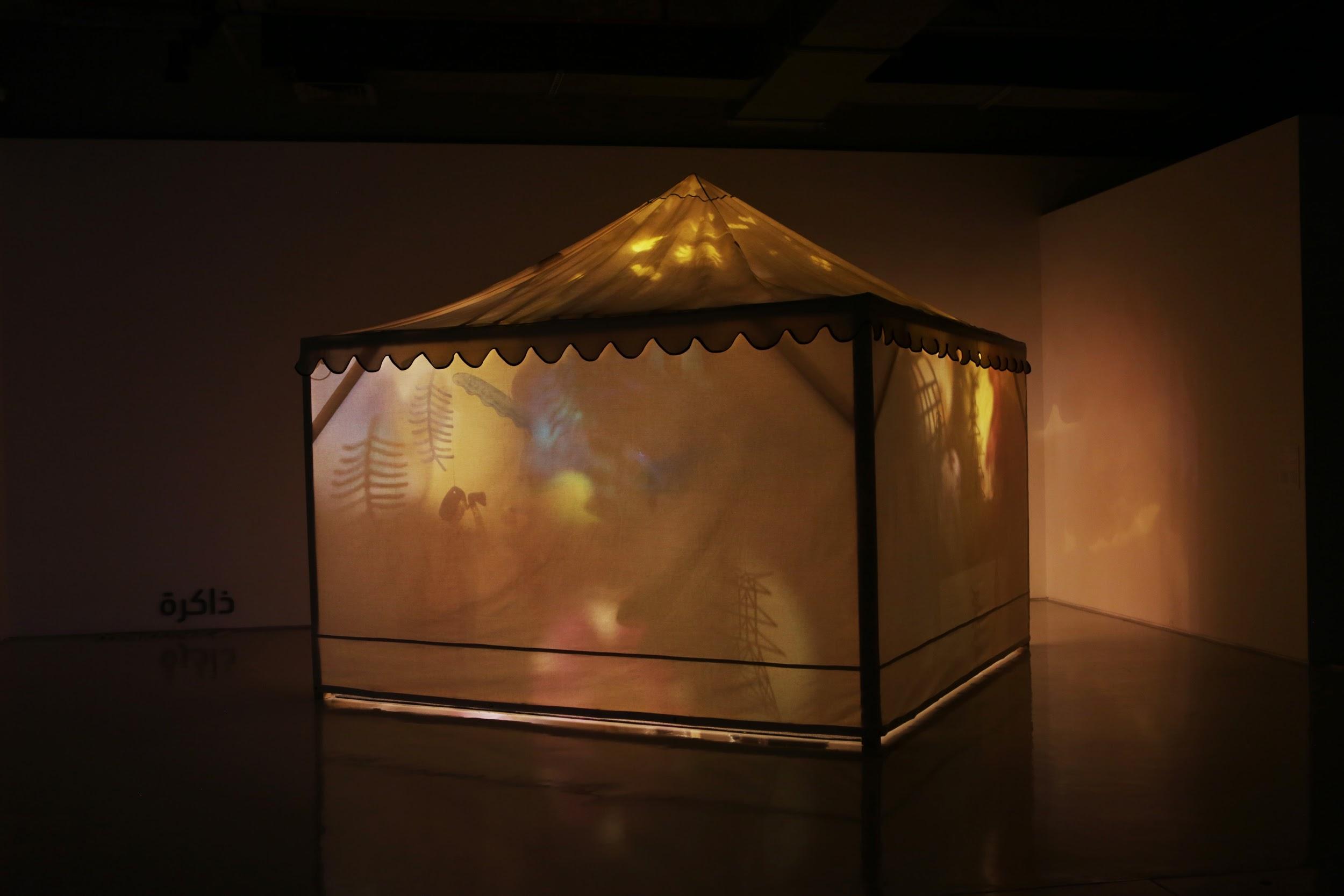 Mirage Machine
Mirage Machine
Disco Fata Morgana (Sand Drum)
Video documentation of the Sand Drum, with Clemens Bauder in Zekreet, 2017.
Searching for a Fata Morgana
2017Wood, acrylic, ink, concrete, cardboard, sand, motors, LED lights and rear projection screens15'x15'x8'Installation in collaboration with architect Clemens Bauder, which developed from sculptural and sound experiments done in Zekreet, Qatar in the spring of 2017. The imagery links geographic regions through the idea of the mirage- the desert oasis of Qatar and the North Sea of Europe. For the installation at Atelierhas Salzamt in Linz, Austria, we used the original elements and sound recordings from Qatar as well as expanding the sculptural vocabulary. There was a live performance with sound artist Andre Zoholgy on August 2, 2017.The work was presented again in "Articulating the Particular," Contemporary Art Qatar, Qatar Museums, Kraftwerk, Berlin, Germany, curated by Dr. Bahaaeldin Abudya and Aisha Nasser Al Sowaidi, Dec 2017.
Searching for a Fata Morgana
Performance at Atelierhaus Salzamt, August, 2017.
Searching for a Fata Morgana
Searching for a Fata Morgana (Video)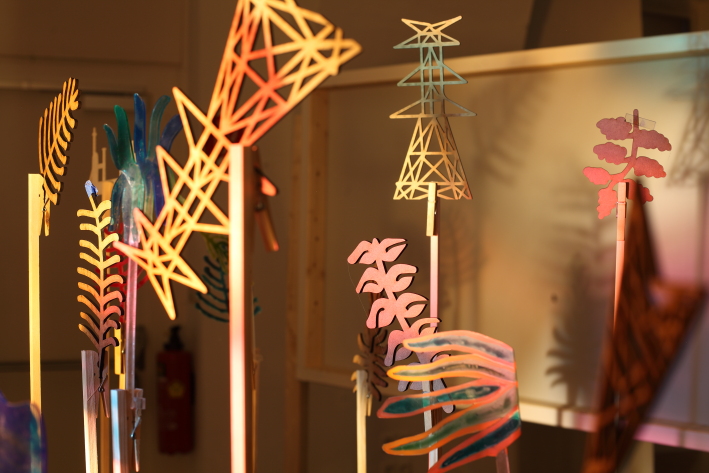 Searching for a Fata Morgana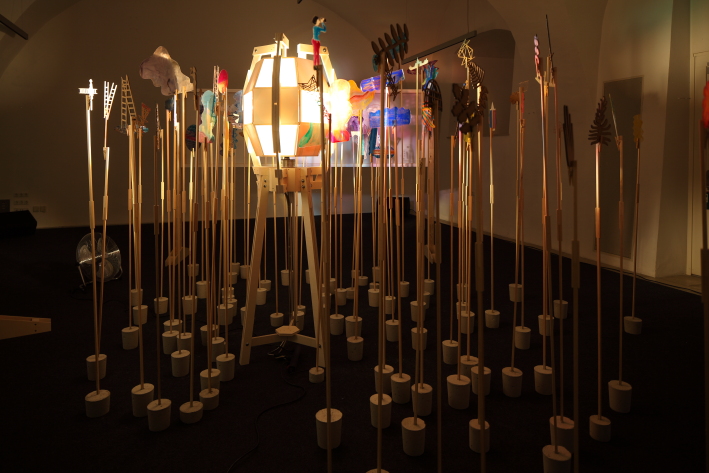 Ghost Ship Float
Ghost Ship Float
Ghost Ship Float
GHOST SHIP FLOAT. 201614'x8'Mylar, spray paint, helium30 hand printed mylar balloons, painting on mylar Stephen and George Laundry Line, Ridgewood, NY 2016
Hot Pot Sauna Cart
Bi-City Biennial for Urbanism and Architecture, Shenzhen, China 2015
Hot Pot Sauna Cart
Hot Pot Sauna Cart
Hot Pot Sauna Cart
Nonesuch Tales of Ardea Herodias
Winner of "Best in Show," InLight Richmond, November 2013With Laurids Sonne and Michael Ashley
Nonesuch Tales of Ardea Herodias
Nonesuch Tales of Ardea Herodias (Video)
Sauna/Theater
The Séance
The Séance
The Séance
First Contact
Made by Qatar
A sandcasting workshop in collaboration with Aformal Academy (Merve Bedir and Jason Hilgefort) and Transitional School for the 4th Istanbul Design Biennial. Co-led with Richard Blackwell, Chris Buchakjian and Diane Derr, participants included VCUarts Qatar MFA Design students, alumni and community members from Doha, Qatar. "Made in Qatar," was hosted at Qatar Museums' Fire Station from August 10-17, 2018 and explored the local metal recycling industry.Presented at the Yapi Kredi Cultural Center September 22-November 4, 2018, as part of the "Transitional School," which brought brought together the outcomes of workshops performed at institutions across Europe and Asia (INDA ve Space Saloon-Bangkok, RMIT-Saigon, Bilgi University- Istanbul, VCUarts Qatar/Fire Station-Doha). The locations were chosen for their historical relationship to the Silk Road and the flows of material, culture and ideas that linked the region. "Transitional School" looked at the rise of new urban centers on this same route and organized workshops on learning from translocal flows of materials and resources. In the exhibition, we presented video documentation of the workshop (edited by Hadeer Omar), cast tests and ephemera from the process and one large sculptural cast based on the carvings at Al-Jassasiya in the north of Qatar.
Made by Qatar
1
2
3
4
5
6
7
8
9
10
11
12
13
14
15
16
17
18
19
20
21
22
23
24
25
26
27
28
29
30
31
32
33
34
35
36
37
38
39
40
·
·
·
·
·
·
·
·
·
·
·
·
·
·
·
·
·
·
·
·
·
·
·
·
·
·
·
·
·
·
·
·
·
·
·
·
·
·
·
·